Enjoy 20% Off Storewide Cyber Monday Deal: Use Coupon Code SAVE20NOW
A must read for all Weight Lifting Gloves Users
"Warning: Weight Lifting Gloves Are Only Useful If You Use
The Right Kind
...
"I have always used half fingered weightlifting gloves because that's all I've ever seen and was so tired of having sweating hands but now that is a non-issue with these Ventilated Weight Lifting gloves!!! It's so nice to have gloves that don't choke my fingers and to feel air on hands and the wrist wrap strap is great addition. They're non-slip like my others but way more comfortable." - K Butler
From the desk of Health and Fitness Experts:
"In addition to personal training, I also lead an outdoor all-women boot camp, where we do a significant amount of strength training using weights. Many women shy away from strength training with weights, so using gloves is an easy way to eliminate a key barrier to entry—calluses. The women get the added benefit of protecting their hands against being rubbed raw on the pavement during push-ups and other such exercises, and wearing gloves is more hygienic.
Many people feel that gloves provide a better grip, which solidifies their form and allows for a more effective workout. I am a "sweater" and my hands get slick, so gloves really help. Some people also find that certain gloves provide additional wrist support, reducing tendon strain.
Some people believe gloves improve their performance, and therefore they do. A positive contagion can positively impact performance. Positive contagion, similar to the placebo effect, refers to the transference of beneficial properties between animate persons/objects to previously neutral objects. It has been shown to improve performance" (Linkenauger, et al. 2011.
PLOS ONE.
doi: 10.1371/journal.pone.0026016).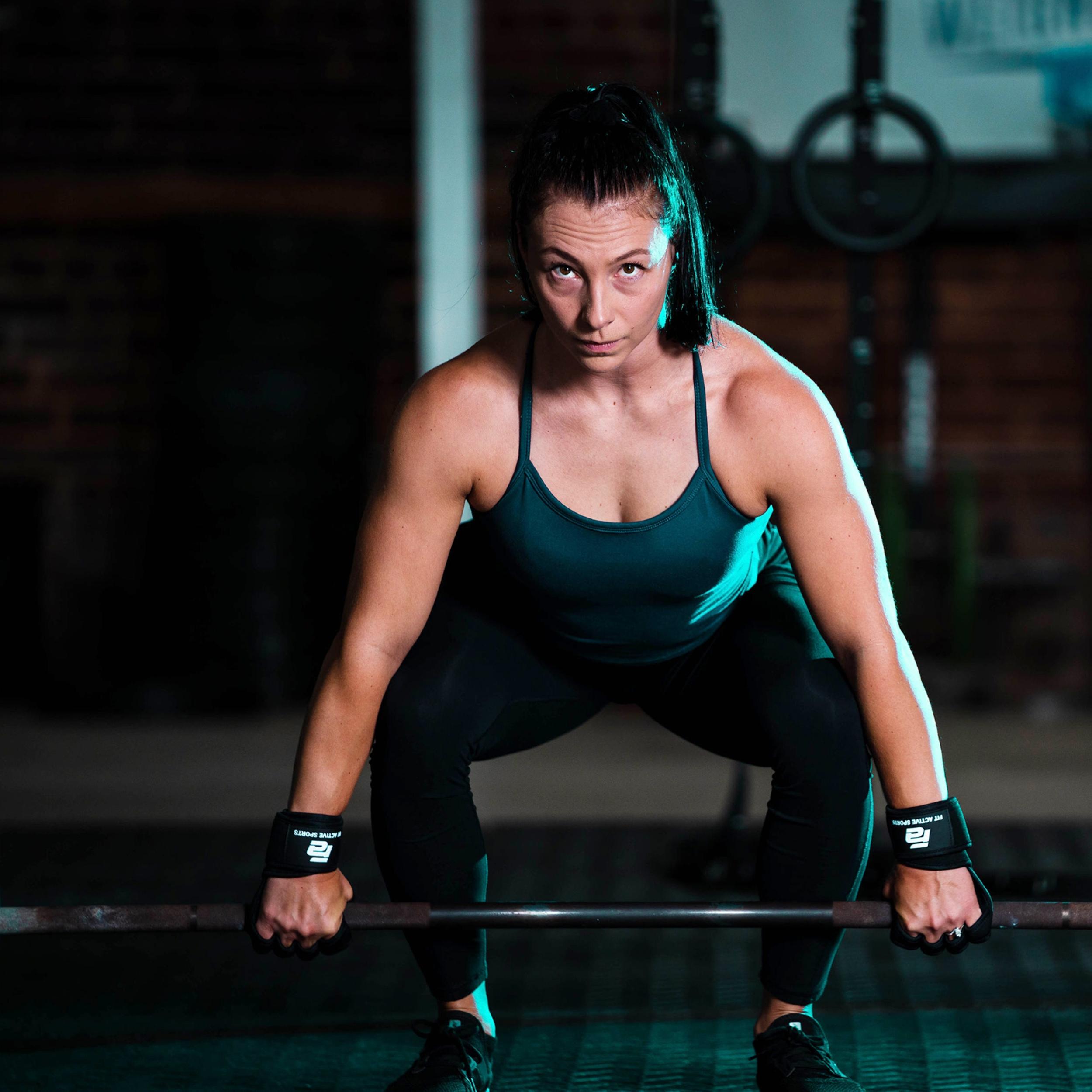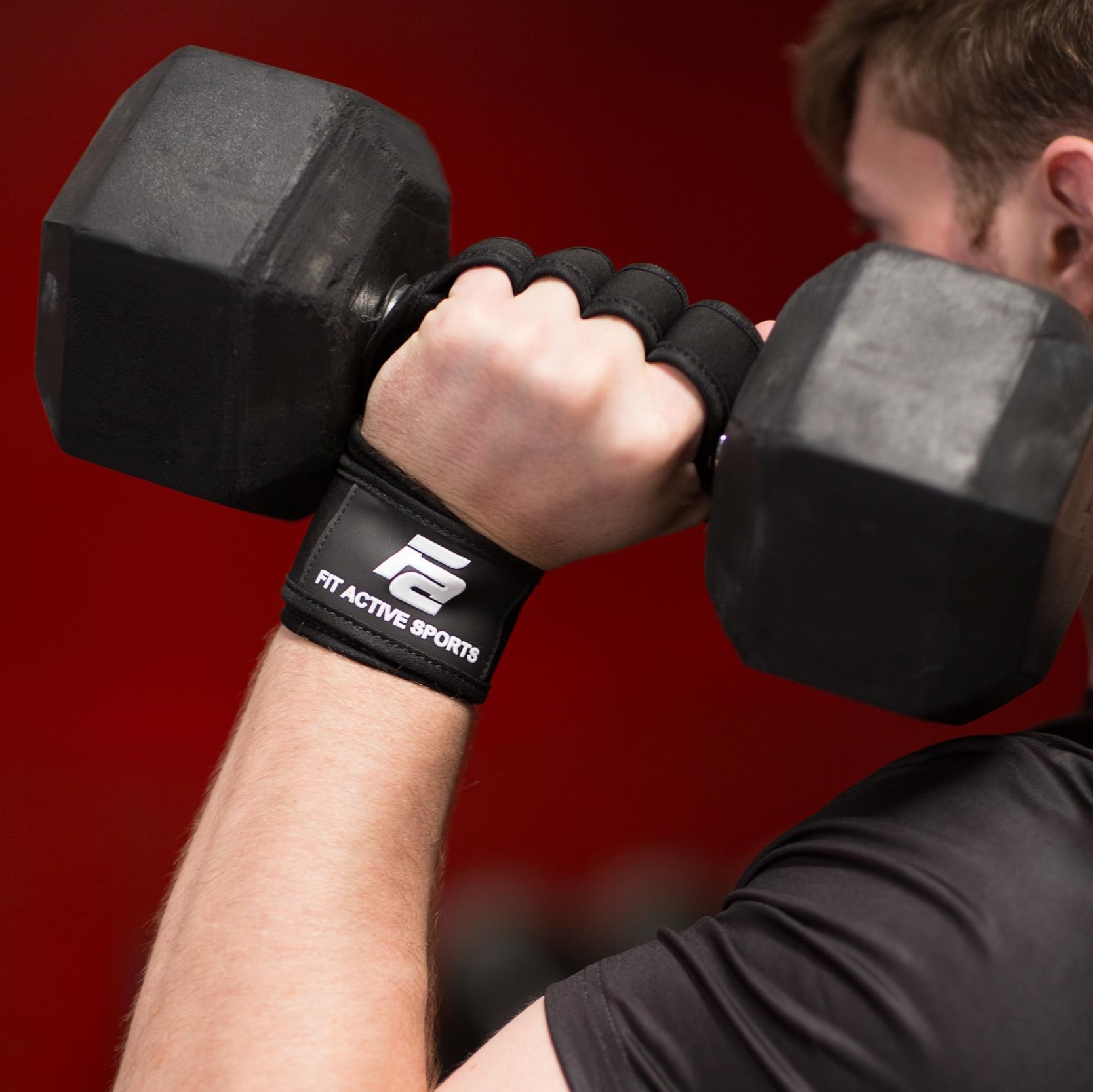 "Personally, I love gloves. Not only do they help prevent calluses, but gloves with wrist wraps also help provide stability to the wrist. This is helpful to me, as I have fractured both wrists playing football. Some clients and colleagues prefer to wear gloves, and some do not.
The type of glove matters: Gloves geared for general fitness are less bulky and provide basic covering; gloves for weightlifting can come with wrist wraps and more cushioning in the palm area. Depending on how you want to use gloves, there are alternatives such as chalk, lifting straps and exercise grips (covering palm only)."
Louis Davis
Health Fitness Manager
Norwalk, Connecticut
"I recommend wearing workout gloves to protect your skin from calluses and bacteria. Gloves provide a better grip on equipment with a rough texture, which could damage the skin when pressure to grip is applied. If you purchase a pair of lifting gloves that fit well, you won't even feel like you're wearing them."
Desiree Holt-Adams
Personal Trainer, Cycle and TRX® Instructor
Issaquah Fitness
Issaquah, Washington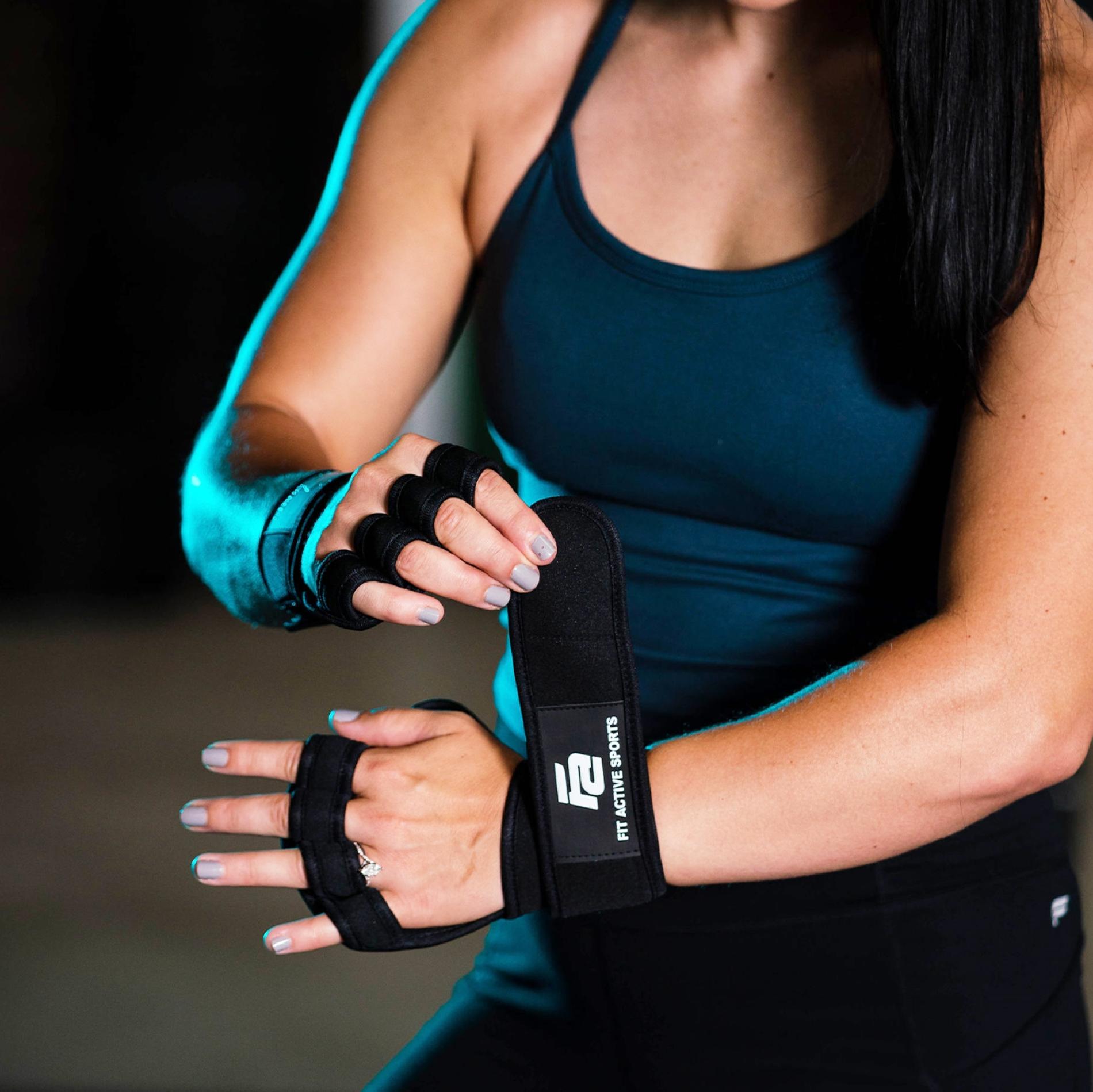 Our Customers Crush Their WOD with Our Gear
I got these after having never worn gloves and taking pride in the calluses that I'd get from lifting. Then doing so cleans I tore callus and couldn't really grip anymore. I ordered these the same day and the next day I was lifting again with a very sore hand, but I couldn't feel a thing! The gloves are SO padded. I always take my wedding ring off, but now I keep that on too as I can't feel anything!
These gloves are perfect for the job and feel high quality. Super supportive and very protective. I don't lift without them now.
-G Rushworth
Her Just a Few of The Qualities of This Gloves
And that's not all. This gloves includes all the above qualities and more: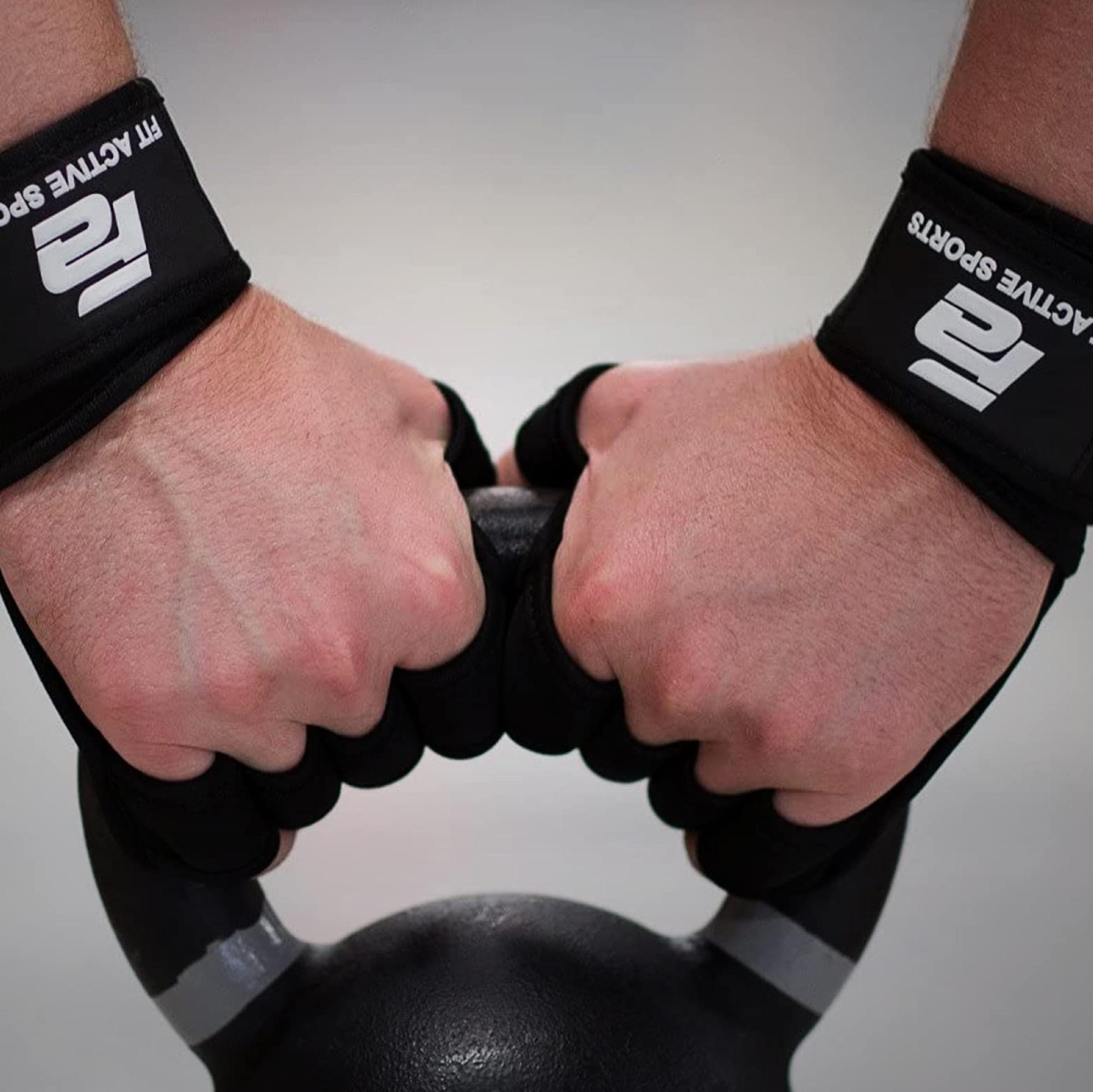 VERSATILE USE
The gloves are suitable for a wide range of activities, including weightlifting, cross-training, gym fitness, and other sports activities. They provide hand support and protection, making them an essential accessory for any fitness enthusiast.
Additionally, the gloves are suitable for both men and women, making them a versatile option for anyone looking for reliable workout gloves.
I love this Gloves so much, I've had to share it with everyone I know.
Don't Just Take Our Word For It - Praise for Fit Active Weight Lifting Gloves
A bit disappointed.
They pinch my fingers in an uncomfortable way when I do certain exercises, like push-ups.
Disappointed by the low quality and un-responsiveness
I received a defective left glove (the tag says right XL instead of left S). The red ink from plastic bag transferred onto the FA white logo during transportation.
The left index finger loop is also bigger than the right side.
I followed the size chart but size S doesn't fit my hands well (falling off my palms, getting loose and moving along fingers when opening/closing my palms, etc.).
Per their guarantee, they should send me a replacement but they have been unresponsive for the past 3 weeks. I tried to send message on their page, email, IG and FB messaging with photos.
I was optimistic about the brand and now am let down.
Ventilated Weight Lifting Workout Gloves With Wrist Wraps
Great lifting gloves!
Over the decades I've been lifting I've had a lot of different gloves, mostly for improving w grip and protecting my hands. These gloves are not only con but very cool thanks to the open back. Adding the wrap for the wrist is perfection!
We've spent countless hours developing, refining, and enhancing our products - we know you'll love them. However, we understand this might be your first time buying from us. We want you to feel 100% comfortable with your purchase, so your order is covered in full by our Happiness Guarantee.
If you aren't happy with any product you buy from us, let us know within 60 days of purchase by contacting us at sales@fitactivesports.com.  We'll confirm your order, then provide you instructions to return your product to us, new, used, or broken. Once we receive it, we'll give you a 100% refund, or replace it if there's an issue. It's that simple!
Limited Stock Available So Act Fast